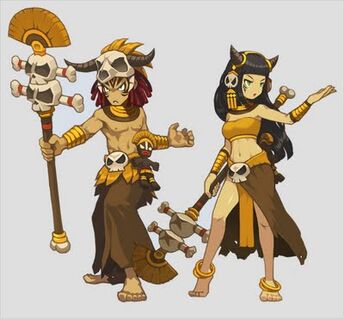 Skills
Dark Pact

Helm, Active:




Sacrafice HP to refill skill guage.

Punish

Armor, Active:

Push your enemies to send them flying afar.

Chaos Doll

Trinket, Active:

Reverse your opponent's directional keys.

Seduction

Weapon, Active:

Cast a spell on enemies to make them follow you for a certain amount of time.