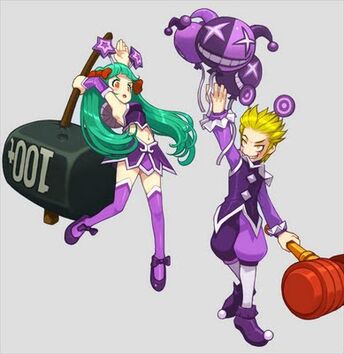 Skills
Giggle Box

Helm, Active, Recovery:

Makes nearby targets giggle out of control.

Can be used to recover.

Shrink/MiniMe

Armor,Active, Buff:

Become smaller increasing movement speed.

makes it harder for enemies to hit you increases movement speed and adds quadruple jump.

Balloons

Trinket, Active:

Tie your enemies up with balloons and send them up and away

100 Ton Hammer

Weapon, Active:

Flatten out your enemies with three consecutive hits.

Aimable, can be canceled.