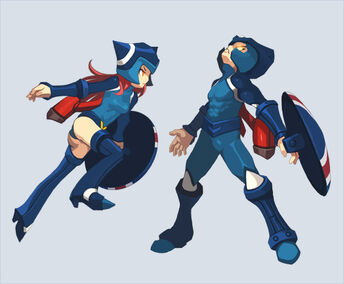 Skills
Eyebeam

Helm, Active:

Stun enemies with long distance beams from your eyes.

Can be used in air

Protection

Armor, Active, Buff:

Take no damage from incoming attacks for a set amount of time.

Flight

Trinket, Active:

Use the jets on your back to get out of devastaing situations at a fast speed.

Can be used while jumping.

Tornado

Weapon, Active

Knock your targets down to their feet by creaing an tornado with your body

Can be used in air.