Skills
Charge

Helm,Active:

Run into the opponent to make them go flying- Counters, Cancellable, Air Usuable, Manual air direction

Beserk

Armor, Active:

Increases hero size,and range,makes you stoic to flinching, however you still take damage, and if hit by a skill you will be effected

Warhorn

Trinket, Active:

Daze nearby enemies with a booming sound-Counters

Fissure

Weapon,Active:

Slam sword to the ground to create a fissure in the ground that can hurt nearby enemies
"With powerful blows from  it's Greatsword, Savage Beserker is a powerhouse of pure destruction."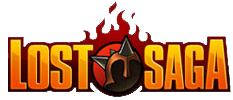 Savage Beserker fits it's name perfectly well, not only does this brute have powerful attacks but his armor allows him grow strong disabling him to be knocked down nor will he flinch unless skilled out of it. Upon reaching 100% on Beserker's guage it enters Beserk mode.

Abilities:
Hold D dash attack is a guard breaker.
Hold D normal is a guard breaker.
Dash attack has a knock back affect.
Beserker can deflect.
Beserk Mode's meter goes up as you're being attacked, however if you block while you're being attacked the % only goes up by half.
Beserk Mode increases knock back and hold D's height on an enemy is increased. Using Charge and Fissure while in Beserk mode increases the distant an enemy is thrown & the height an enemy thrown up.
Trivia
The original name for the skill "Charge" in NALS was "Savage Slam"
The original name for the skill "Fissure" in NALS was "Earthshatter"