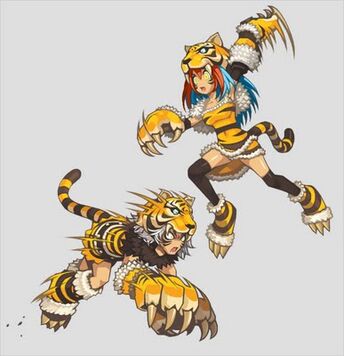 Skills
Roar

Helm, Active:

Intimidates the targets in front of you into running away.

Can be used in air.

Spin Strike

Armor, Active:

Move in a quick spinning motion, lifts targets in air.

Can be canceled by pressing ASD

Pounce

Trinket,Passive

Jump back to your feet by pressing A when knocked down.

Maul

Weapon, Active:

Maul your enemies with 5 powerful scratches

Works on grounded enemies, can be used in air.